Biden's political positions are compared with those of Warren and Sanders and taken from the Democratic party debate in Iowa on Jan 14, 2020.
About the page style:
This page is crafted in the style of a
concordance
. A concordance is an alphabetical list of the keywords and the proper Names in a document along with the statements in which those words appear. Click the preceding every statement to go to the pertinent paragraph in the text. The
Interactive Index
gives the reader a bird's eye view of the content of the page.
Korea
on
Korea
: I would be putting pressure on China to put pressure on
Korea
, to cease and desist from their nuclear power, make -- their efforts to deal with nuclear weapons. (Jan 14, 2020)
on
Korea
: I would reignite the relationship between Japan and South
Korea
, and I would put enormous pressure, enormous pressure on China, because that's also in their interests for them to put pressure on North
Korea
to cease and desist. (Jan 14, 2020)
There are 2 entries in the "Biden on Korea" page.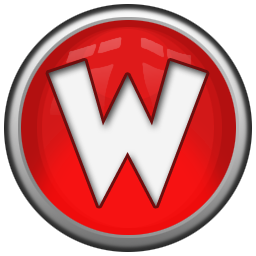 top
Click on a to go to the exact point in the transcript of the debate.
Popular Posts on WhoSaidSo

Biden comments on 20 issues: China, defense, economy, families, farmers, healthcare, Iran, Japan, Medicare, Middle East, military, North Korea, Obamacare, taxes, trade, Trump, war, women and workers.
Sanders on Campaign Finance -- Senator Sanders comments during the 2016 primaries.
Trump on China -- Donald Trump comments on China during the 2016 primaries.
Clinton on Ukraine -- Hillary Clinton comments on Ukraine, Putin and Russia during her 2016 presidential campaign.
Mike Pompeo on Iran -- Secretary of State Mike Pompeo speech on Iran.
Ted Cruz on North Korea -- Senator Cruz comments during the eleventh Republican debate on March 3rd, 2016.
U.S. National Security Strategy -- Highlights plus Index and Text.
Rubaiyat of Omar Khayyam: online Text an Interactive Index plus Concordance.
Sanders endorsement of Clinton -- Senator Sanders speech during the 2016 primaries.
Clinton and Trump political positions compared: over 200 statements from five 2016 debates juxtaposed.
Concordance to the Rubiyat: -- includes Online Text and Interactive Index.
Biden, Sanders, Warren and Steyer -- political positions during the 2020 campaign compared. Topics include China, Iran, Korea, economy, trade, taxes, Middle East, and Medicare.

Biden 2020 Clinton 2016 Sanders 2016 Trump 2016 Democratic candidates of 2016 Republican candidates of 2016 About Concordance? Site Map Contact Home





top Contact: WhoSaidSo.Net@gmail.com
Last updated: March 26th, 2022.